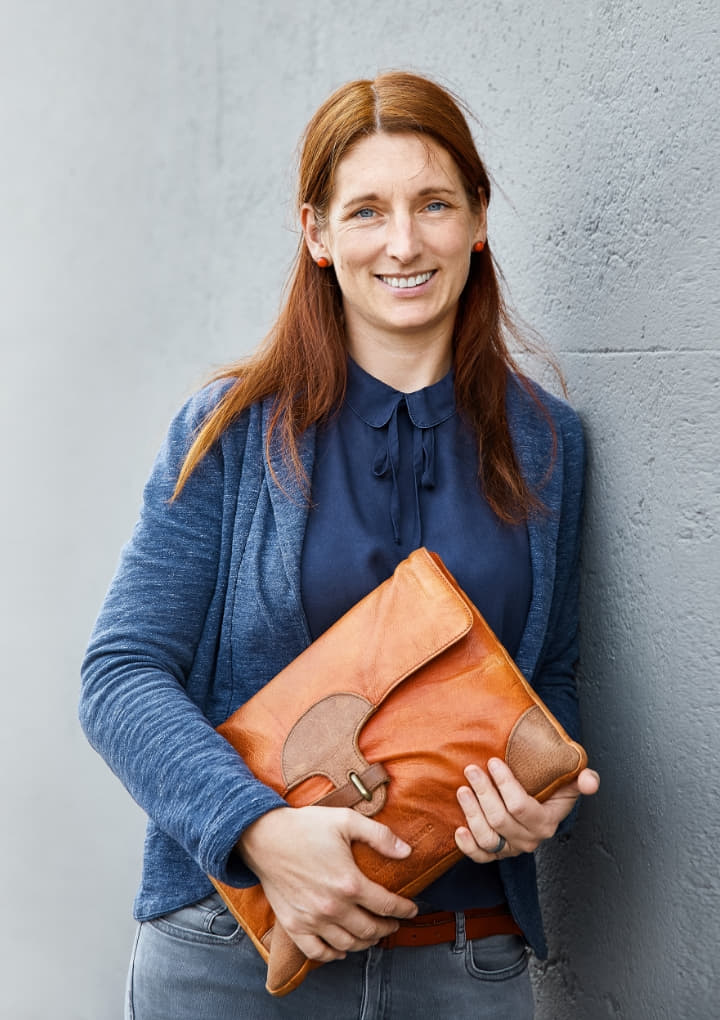 The long haul
STIHL and its suppliers act in accordance with applicable human rights standards – as we have from the very start. Engineering management specialist Sarah Kruner and her project team make sure that social and environmental standards are respected throughout supply chains at STIHL, from compliance with human rights guidelines and fair working conditions all the way through to environmental protection.
Ms. Kruner, you are in charge of the Sustainable Supply Chains project. Why is this kind of project necessary, and what are the greatest challenges?
There are nonnegotiable minimum social standards, like the protection of human rights. But environmental aspects are important too. Only by working in tandem with the companies that supply us can we succeed in protecting the environment and using resources sparingly throughout our supply chain. Our project allows us to create the foundation for uniformly incorporating these aspects into our everyday purchasing processes and supplier management approach as deciding factors across the Group. Still, every supply chain comes with a particular set of challenges that we need to approach specifically. Think about the procurement of raw materials such as magnesium. Now compare it to purchasing textiles for protective clothing. The suppliers and supply chains could hardly be more different.
How do you approach these challenges?
Right now, we're examining three very different pilot supply chains and taking note of our experiences with regard to transparency, risk, and Scope of influence. The insights gathered here will enable us to select the right focal points for every facet of our product groups. SustaiNet, which was established by STIHL, helps us in the process. Regular exchange and consultation with other companies allows us to find solutions together and create synergy effects while combining our abilities to influence things.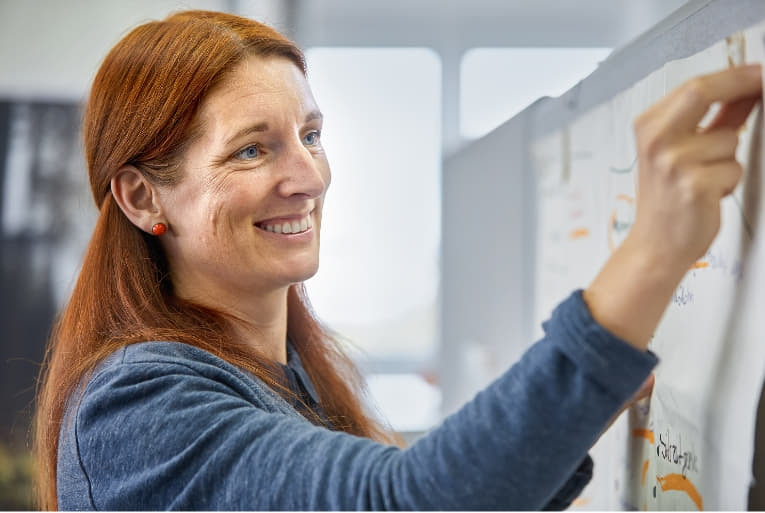 »Human rights are nonnegotiable minimum standards.«

Sarah Kruner

Specialist for supply quality process development
Where exactly do we currently stand in the project, and what steps are next?
Right now, we are in the middle of implementation. We introduced our new, updated code of conduct at the start of 2022. We are currently training our staff and business partners and setting up multipliers to make sustainable procurement a part of everyday life at STIHL. But with over 10,000 suppliers, that isn't going to happen overnight. We have to give the process a bit of time.
What role does the German Act on Corporate Due Diligence in Supply Chains play, which is set to become binding in 2023?
The Act on Corporate Due Diligence in Supply Chains gives us a legally binding framework that defines the requirements for responsible management of supply chains. Our project is geared toward that, and the milestones are defined accordingly. Thanks to our longer-term focus on sustainable supply chains at STIHL, the law has not caught us off guard. On the contrary, we are very well prepared for its introduction, and we strive to go above and beyond the new requirements. In my opinion, the act helps to steer supply chains toward more sustainability and raise awareness in the public debate. Nevertheless, I think it's important to define a standard legal framework at both a European and global level.
You have revised the Code of Conduct for Suppliers and expanded it to include further details. What have been the initial reactions and thoughts among your business partners?
Generally, the clear definition of requirements for a business relationship with STIHL has been well received, since it makes our expectations known to suppliers. That way, both sides can refer to the Code of Conduct for greater certainty and predictability. Still, we are aware that complying with the new Code of Conduct will mean certain initial investments for some suppliers, as well as the corresponding financial consequences. That is why we recognize our partners' sincere efforts and work with them to define shared development paths. On the other hand, our supplier network already features some very sustainability-minded companies from whom we can learn a thing or two.
The German Act on Corporate Due Diligence in Supply Chains in a nutshell
1
The goal
To improve the protection of basic human rights and the environment while enforcing the ban on child labor in particular.
2
Who is subject to the act?
From 2023 on: all companies in Germany with more than 3,000 employees.
3
What are the key issues?
Companies must take responsibility for their entire supply chain. The requirements are staggered according to internal operations, direct suppliers, and indirect suppliers.
4
How will the act be enforced?
Violations of the act may result in fines of up to 2 percent of a company's global revenue for the previous year. In the event of serious breaches, businesses may be excluded from public procurement contracts for up to three years.